Categories

About


Shop Information
Whaletail
Nicely sculptures whaletail.
Carved from cowbone this piece is 6,5 cm long and 3,5 cm wide
Item 0028 32,00€
Elegant swan.
This swan with graciously bent neck is nearly 7 cm long and craved from creamy colored cowbone.
Item 0034 29,00€
Jumping Carp
This carved carp is simple but yet has so much life 4,5 cm long

Item 0027 39,00€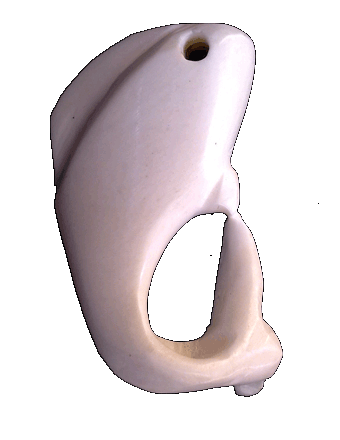 Stunning twistfish carved out of cowbone.
The strands of the twist run completely free and do not touch 6,5 cm long
item 0025 69,00€
Elegant teastained whaletail with plumeria flower carved out of one pice of cowbone. 4,2 cm wide as high
Item 0020 59,00€
Bottelnose dolphin with 3 cresting waves, this piece is one of my bestsellers being 4x4 cm and carved out of cowbone.
Item 0032 32,00€
Two bottlenose dolphins form this cute heart which is about 4x4 cm and carved out of cowbone
Item 0033 32,00€
Cute hermitcrab stained with chilies on Maoristyle fishhook.
Carved out of one piece of cowbone with loads of detail 5 cm long 3,5 m wide
Item 0026 69,00€
Two Dolphins form this cute heart which is 3,5x3 cm and carved out of cowbone
Item 0008 32,00€